Album Covers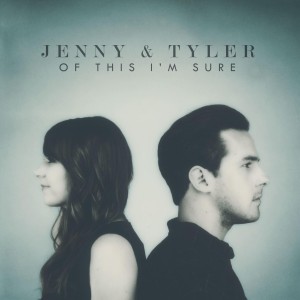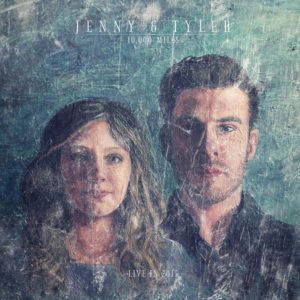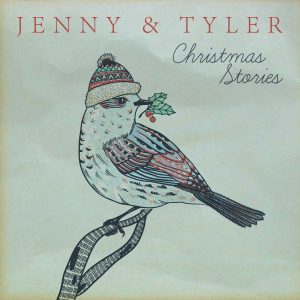 Logos



Photos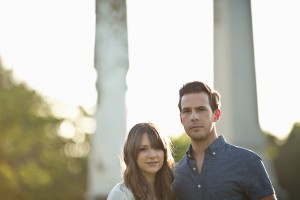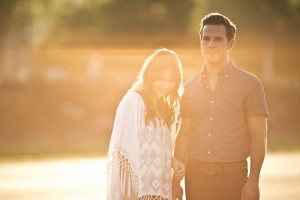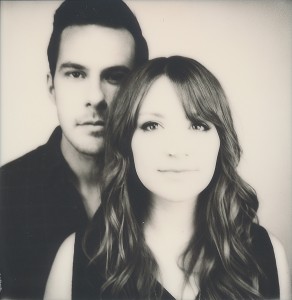 QR code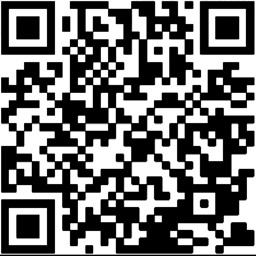 Posters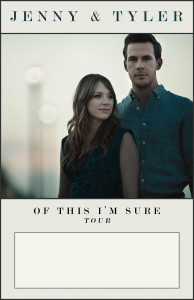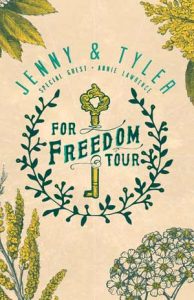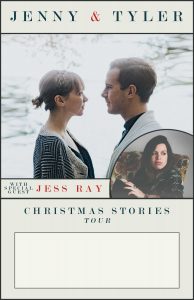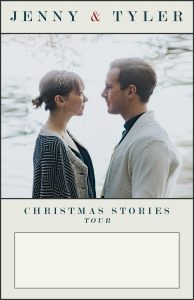 Web flyer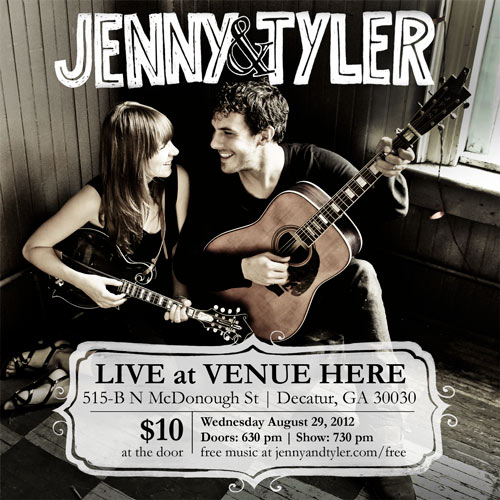 < 1000px PSD (Photoshop)
< 1000px TIF
< 2400px PSD (Photoshop)
< 2400px TIF

Bio
Jenny & Tyler – Of This I'm Sure – Bio
Press Releases
Jenny & Tyler – Christmas Stories – Press Release
Christmas Stories Tour Blurb
Nashville folk/pop duo Jenny & Tyler present the Christmas Stories Tour, featuring special guest Jess Ray, a "friendly folk" artist and Raleigh native. The evening will feature songs and stories from both artists and highlight the relationship between Christmas and justice, as demonstrated by the anti-slavery work of International Justice Mission (IJM). IJM is a D.C. based non-profit that has set over 25,000 people free from human trafficking and secured over 1,100 convictions against traffickers. Hear Christmas Stories on Spotify here.
Press Quotes
"Husband-and-wife tag team Jenny & Tyler of Nashville unveil a countryfied, melodious pop sensibility on this new disc for Residence Music. The titular song and "Song for You" start off the album on a reverential mode…"Beloved One" is as lovely as its name implies…"Fly Away" is a hauntingly melancholic mulling on the possibilities of the future, and "To the Sea" is a fitting sendoff, both to the album and its contemplations."
– Washington Times
"…a similar vocal chemistry to Glen Hansard and Markéta Irglová but also a real knack for the dynamic bombast of Coldplay…"
– Popmatters
"Whether it's the driving, swelling orchestral title track or the gorgeous ambient folk-pop update of fan favorite "Song for You," Jenny & Tyler's latest stirs your soul with anthemic music, lyrics that wind their way through your heart and crushing harmonies."
– C-Ville
Blurb
Jenny & Tyler is a folk/pop act hailing from Nashville, Tennessee.
Drawing influence from Simon & Garfunkel, Glen Hansard, & Alison Krauss, Jenny & Tyler have found their place in today's landscape of singer/songwriter folk/pop. The duo has developed their sound through extensive touring, performing alongside Sara Groves, Green River Ordinance, Brandon Heath, & Mac Powell.
Jenny & Tyler have sold over 35,000 albums, seen 12 million streams on Apple Music & Spotify, and played over 1,100 concert dates over the past 10 years of playing music together. Their songs have been featured on ABC's Pretty Little Liars, NY Med, MTV's Teen Mom, & YouTube's Kid President.